Houben Healthcare Consultancy offers services within the healthcare industry. Key expertise lies within Drug Safety / Pharmacovigilance. Houben Healthcare Consultancy is based in the Netherlands and has been established by Remco Houben who holds a Master degree in Medical Biology.
Learn more about the qualities of Houben Healthcare Consultancy
Hands-on
Main services include hands-on operational and strategic support across a range of pharmacovigilance activities.
Meet your needs
Solutions are full service or can be tailored around your exact requirements.
Focused
Focused on providing accurate, high-quality results in a timely and cost-effective manner.
Strong network
With a strong network of healthcare and pharmacovigilance professionals, Houben Healthcare Consultancy can get support from other consultants if needed.
Qualified
Remco has 15+ years pharmacovigilance experience with a proven track record of meeting or exceeding clients' expectations. Remco is also a member of the Dutch Association of Pharmaceutical Medicine (NVFG) which includes the Dutch Pharmacovigilance Platform (PPN)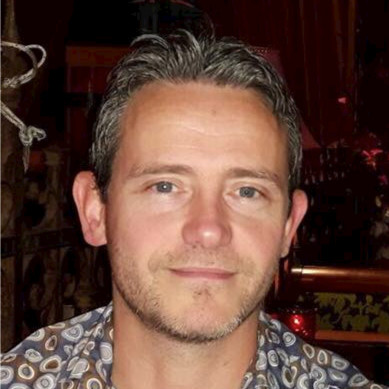 About
Houben Healthcare Consultancy was founded by Remco Houben early 2017.
Remco's roots are in former N.V. Organon which was taken over by Schering-Plough and later on by Merck / MSD. In these large pharma companies he held several positions within Global Drug Safety / Pharmacovigilance (PV) thereby comprising most aspects of PV including case processing, literature screening, aggregate report writing, signal detection / assessment and risk management. After working in the pharmacovigilance pharma industry for 8 years, Remco provided regulatory and pharmacovigilance support to multiple clients in the pharma industry as part of two consultancy organisations. After being a consultant for almost 4 years, Remco joined Astellas where he acted as a global medical safety manager for 2 years. Thereafter, he founded Houben Healthcare Consultancy and started working as a freelance consultant.
Throughout his career Remco has collaborated closely with other functions such as Clinical, Pharmacoepidemiology, Regulatory and Medical Affairs and he has grown (hands-on) experience in numerous therapeutic areas and products types. Through his multi-disciplinary background in different (large) pharma companies and consultancy organisations, Remco has gained a deep understanding of regulatory requirements (including ICH guidelines and GVP modules) and developed a unique blend of operational and scientific (writing) skills and holistic understanding of the science and challenges faced in deploying a successful Pharmacovigilance System. Remco can support on different levels ranging from operational to strategic.
Services
Houben Healthcare Consultancy has the experience and skills to perform or support in various pharmacovigilance tasks.
Services can be provided onsite or remote, depending on your preference and location. Interested in the services? Please do not hesitate to contact Houben Healthcare Consultancy. If you leave your contact details you will be contacted within 1-2 business days.
The scope of services include but are not limited to:
Individual Case Safety Report (ICSR) management including EudraVigilance support
Global and local literature screening and evaluation for purpose of ICSR identification, signal detection and/or identification of relevant safety information for inclusion in aggregate reports
Medical writing services including aggregate reports (e.g., PSUR / PBRER, DSUR, RMP, NDA annual report, PADER) and other pharmacovigilance or clinical documents (e.g., case narratives, benefit risk assessments, product expectedness lists, DHPC / "Dear Doctor" letters, safety sections of protocols / clinical study reports)
Preparing / updating reference safety information (e.g., IB, CCDS, EU SmPC or other local / regional labels)
Signal detection & analysis
Preparation and maintenance of Pharmacovigilance System Master Files (PSMF)
Design or adapt PV-procedural documents (e.g., SOPs)
24/7 availability, offering Local Person for Pharmacovigilance (LPPV) and (deputy) European Union Qualified Person for Pharmacovigilance (QPPV) services
Responding to regulator safety enquiries
PV training
Contact
Remco Houben, MSc
Lupinenstraat 10
6942 VB Didam
The Netherlands
E: info@houbenhc.com
T: +31 (0) 6 14 32 84 73
Dutch Chamber of Commerce number: 68011776
VAT NL001813303B14